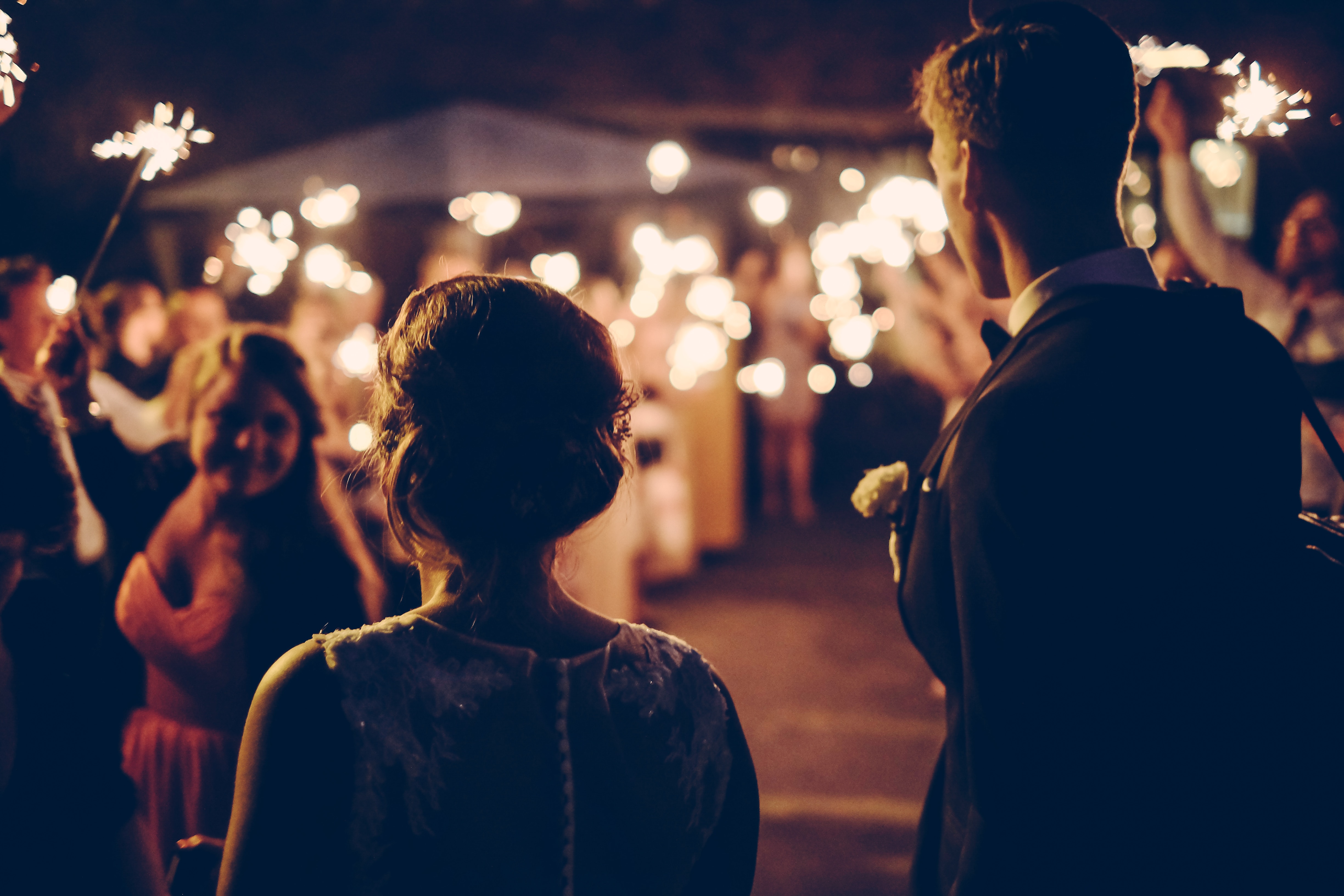 Flowers are known to make every occasion special. They shout different kinds of emotions just by merely being there.
Studies show that flowers could help boost your mood and encourage socialization too. So imagine having an extra usher or host to your wedding without overdoing it.
Yes, contrary to what other people think, to have a floral-themed wedding is not being awkwardly extra. It is instead a subtle way of saying that your wedding is magical.
If you are planning for a wedding soon or you are looking for inspiration for future reference, well, you've come to the right place. This article will make you see floral-themed weddings in a different perspective.
So if you're ready, please go ahead and read on:
Unique Woodland Wedding Decoration Inspiration
As the years go by, more and more couples are taking the hint on nature to be the theme of their wedding celebration. And incorporating woodland-inspired decorations on your wedding reception is not rocket science at all.
Focus on Pantone colors that have gold or bronze looks. Use centerpieces such as books covered with moss or woodcuts. Or opt for vintage pieces to complete the look. 
This kind of wedding reception is more than just typing in "buffet near me" or "wedding reception buffet" on Google. It's free-flowing and not as timid or stiff as when you do it in a traditional wedding venue. And regardless if you host your celebration indoors or out, you are not limited in options on how to make your wedding look exceptional.
A Perfect Garden/Forest-Like for Your Wedding
Nothing beats a perfect garden or forest themed wedding reception. Again this kind of concept relieves the stress you underwent from all those wedding preparations. And as well, it makes your guests feel more at ease.
However, if you have no option but to do the celebration indoors, then it is the best time to focus on those floral arrangements as a saving grace. You can cover the ceilings with garland drapes, create a floral fountain, or use fresh flowers as a photo backdrop to give your guests unique souvenirs to take home with.
Light Your Venue Up 
Another essential factor to look at for big celebrations such as your wedding is the perfect lighting. It may make or break the whole ceremony.
Just like proper flower arrangements, proper lighting boosts mood and enhances the ambiance feels.
Make sure to work with a team who is an expert on finding the right accents to focus with good lighting and those little details that have to be subtly hidden.
Fairy Lights
While some brides prefer to be a princess on their wedding day, other brides prefer to feel like they are fairies instead. And what's a fairy without a little sparkle, right?
To achieve that dreamy mood, opt for some fairy lights as accent lights. It brings the wedding feels to a whole new level. Fairy lights can dangle from the ceiling or placed in a glass lamp as centerpieces, and you'll achieve a whimsical wonderland effect.
Low Arbor With String Lights
If you wish to have a more intimate celebration with family and close friends, a low arbor designed with string lights can seal the deal.
It's simple, yet elegant. And majestic, but not over-the-top.
Lanterns on Vines  
If you are doing the reception outside, hang some lanterns up for additional lighting.
And to be consistent with your rustic vibe approach, wrap the wires with verdant garlands as a finishing touch.
Edison Light bulbs
Thomas Edison knew the importance of light on every occasion, hence the reason why he invented light bulbs. And they are indeed serving their purpose up to this day.
Light bulbs can be dressed up too if you wish to incorporate them into your wedding reception. Or find those chic light bulbs that are readily available in your nearest hardware stores and hang them up for additional illumination. 
Tableware
Another way to upscale your wedding reception is to make use of floral printed tablewares. In doing so, maybe centerpieces can be toned down to not overdo it.
But if you wish to go even more extra, there are wine glasses that could have floral patterns too. And don't be scared to go over the top, it is a celebration that only happens once anyway.
Floral Fountain
Stay away from having those overrated fountain pieces for outdoor celebrations. But if it's an inevitable piece as it is a permanent structure, then level up your game by transforming it and make it a floral fountain instead.
Incorporate a lovely floral arrangement that could go on top and maybe add floating candles too.
Choose a Simple Yet Stunning Gown
And now, the dress. A traditional bride would wear a usual long draping gown and a veil. However, if you already went for a floral-themed reception, then maybe it's just right to own it too by wearing a dress that would match it.
You could change to a reception dress that is more casual and comfortable. Have it in a different color to match with your bridesmaids. Or incorporate colorful pieces such as different colored lace fabrics, or all the more flower embellishments. 
Conclusion
To have a floral-themed wedding reception is not too much if done correctly and in balance with the other elements.
Other factors to consider in preparing to have a magical wedding reception include good lighting and elegant centerpieces. Also, to have this kind of theme is an excellent excuse to suggest unusual dresses for wedding guests.
Be creative as you can be and enjoy your wedding day!