Introduction
 Fishes are one of the healthiest foods that Earth has bestowed upon us. They, when cooked well, not only taste very good but are also one of the most nutrient-rich foods available to us. It contains a very essential fatty acid called Omega-3. Omega-3 has some of the following benefits:
It can improve eye health
Lowers the risk of heart disease
Improve brain activity in early life
Reduce symptoms of ADHD
Fights inflammation
Improves mental disorders
Fish experts believe is the healthiest meat to eat for people of any age and the fatty acid in fishes, even though very important, is not created by our bodies themselves so it is recommended by many advisory councils all around the world that it be eaten at least twice a week. Even though that does not happen in many places around the world, Fishes are considered seasonal food for the winter season as it also warms our bodies. So coming up, here are the 10 fishes you want to make a part of your diet this winter.
Tuna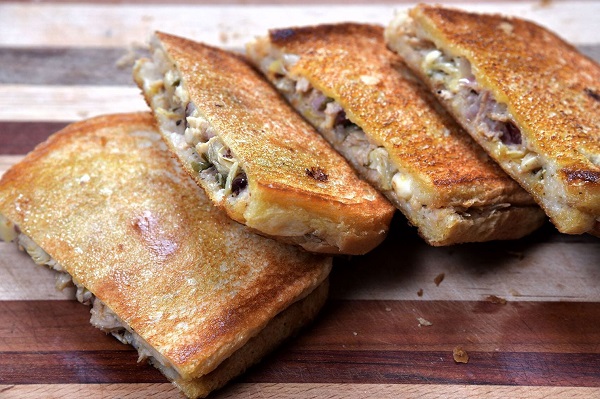 Tuna is one of the most popular fish that is available fresh and canned. A favorite of many people because of its taste, one can very easily make it a part of their diet. It can be prepared very easily and has many popular dishes. Here are some Tuna dishes you can look up which are:
Garden Tuna Salad Sandwich
Bow-Tie Salad with Tuna
Rustic Pasta Toss with Tuna and Tomatoes
Tuna Mushroom Quiche
Striped Bass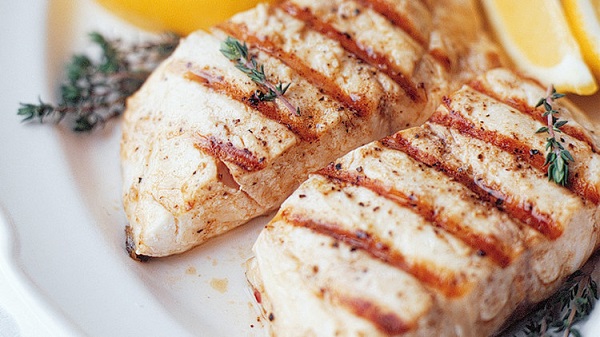 This is an excellent fish to eat once you remove some of its dark meat. It has a very fine and consistent taste. It also has selenium and omega 3. Some of its most popular recipes contain the following:
Roasted Black Sea Bass
Black Sea Bass with Chile Salt
Black Bass with Chickpeas Clam
Sea Bass with Cherry Tomato
Sardines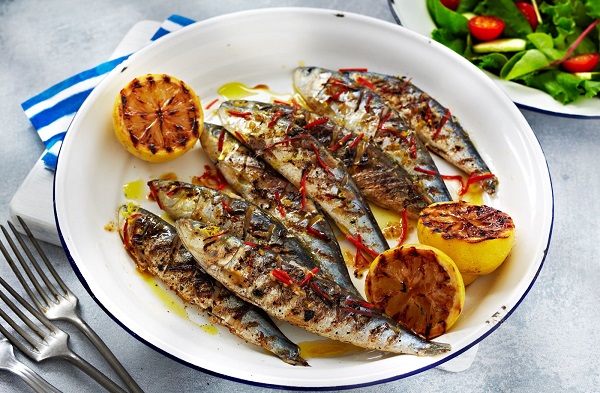 Sardines are actually a few different kinds of small saltwater fishes that are full of nutrients. They contain different vitamins. They are very easily available in canned form.
Here are some recipes you want to look up and try:
Grilled Sardine
Sardine Snacking Toast
Sardine salad with Chickpeas and Feta
Pasta with Kale pesto and Sardine
Rainbow Trout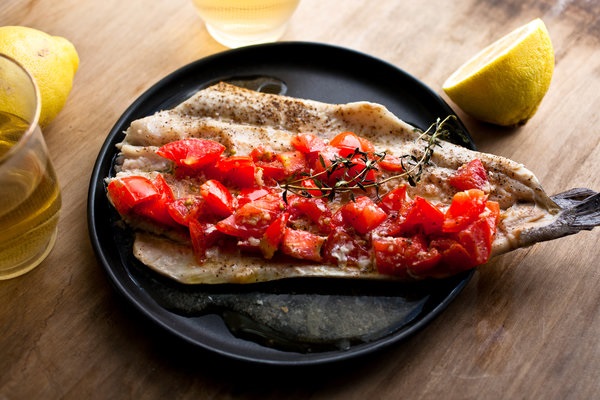 Rainbow trout when farmed is a very nutritional fish to eat than to catch one in the wild and risk contamination. It is full of omega 3, vitamin B, vitamin B, and Iodine. Here are some recipes for Rainbow trout:
Honey DIll Trout Fillet on a Cedar Plank
Baked Honey Lemon Steelhead Trout
Lemon Pepper Parmesan Roast Trout
Honey And Thyme Whole Grilled Trout
Salmon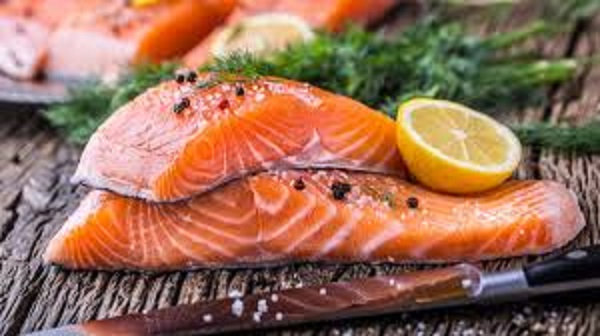 A very popular fish, Salmon is a huge source of Omega-3 which keeps the heart in good condition, Proteins that help the bones and muscles grow stronger, Vitamin B, Potassium, and selenium. There is an ongoing debate about farmed and wild salmon and which type of salmon is good. Farmed Salmon may have some eyebrows raised so just to be on the safe side, we will recommend that if you want salmon then try to find it out in the wild. Here are a few Salmon Recipes:
Roast Side of Salmon with Chermoula
Teriyaki Salmon with sesame pak choi
Spinach Kedgeree with spiced salmon
Pesto Salmon and bean gratins
One-pan salmon with roast asparagus
Cod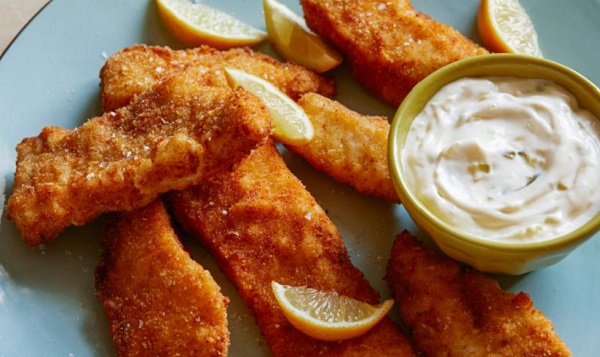 This saltwater fish is an excellent source of Omega-3, Vitamin B12, iodine, Choline, Phosphorus, and selenium. Here are some recipes you would want to try:
Fried Cod
Cornflake-Crusted Baked Cod
Baked Lemon Garlic Cod
Classic Fish and chips
Crispy Lemon Cod
Spice-Rubbed Cod
Baked Stuffed Cod
Herring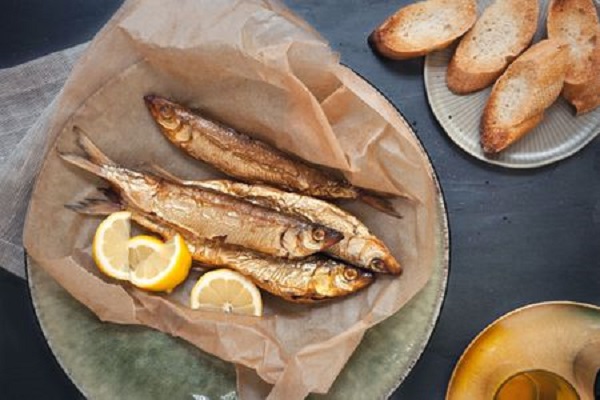 A fish very similar to sardines, herrings have a mild and flaky which can be cooked and served by Frying, smoking, and pickling it. They are good to eat as they are a very rich source of protein. Check out some of these herring recipes:
Herring with dill and mustard potato salad
Devilled Herrings with green sauce
Herring with Dill and mustard potato salad
Mackerel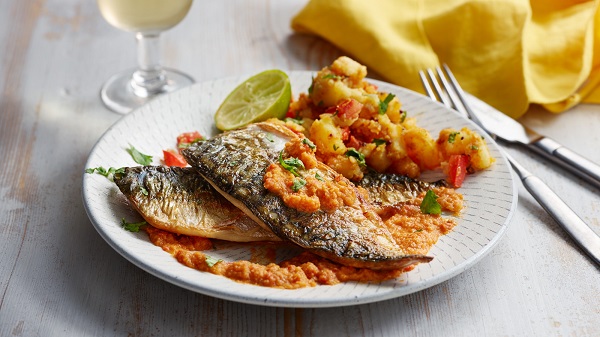 Mackerel is one of the tastiest yet the cheapest fish out there. They are also full of nutrition. They are a huge source of Omega-3,  Proteins, Vitamin D, and Selenium.
Do look up some of these recipes for mackerel:
Chargrilled Mackerel with sweet and sour beetroot
Pan-Fried mackerel fillets with beetroot and fennel
Scandi smoked mackerel on rye
Japanese style mackerel rice bowl
Perch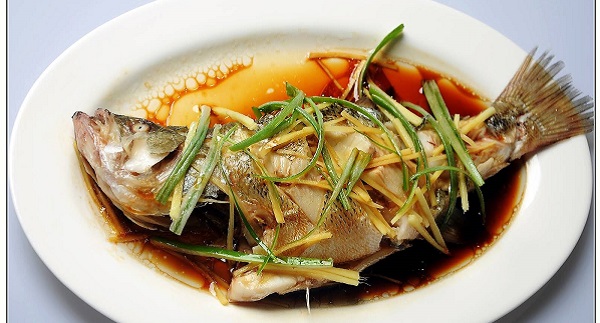 Perch can be found in fresh and saltwater. When cooked it has a mild yet sweet flavor. It contains fatty protein, sodium, potassium, calcium, and many types of vitamins. Some recipes of perch are:
Yellow Nile Perch
Fired white Perch
Caucus Club's Sauteed Lake Perch
Pink Perch Curry
Arctic Char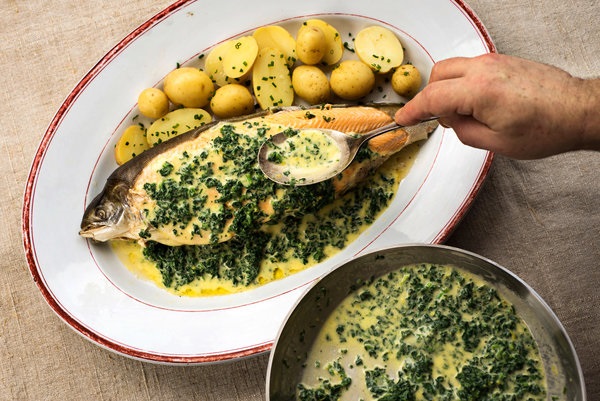 This is a hybrid fish whose flavor exists somewhere between a salmon and a trout. This fish is a great source of nutrition. It provides nutrients like Omega-3, Protein, and Sodium. Try some of these recipes made with arctic Char:
Arctic Char Tostadas
Arctic Char with Charmoula
Sesame Arctic Char Donabe
Baked Garlic Dill Arctic Char
Conclusion
 Here are some of the best fishes we think that will make a fine addition to your winter cuisine. All of them are full of nutrition and help your body and mind grow.