Cometh the winter season; it is only natural for American families to go into hibernation. Heavy blankets, warm fires, and hot chocolates are just too hard to resist when it's cold outside.
It often leaves us unprepared and lazy as the season changes. Our once warm and cozy home becomes dark and depressing. It's time to part the drapes and let the sunlight in because summer's here in full glory.
The thought of redoing your house is only natural. However, you don't need to makeover the entire home. There are things you can do to make your abode summer-ready without spending too much money.
You can make do with this easy-to-do list to help you make your home summer-ready:
Start with a quick spring cleaning
Clutter is bad for the home, and it can make space look smaller and make it feel heavier than it is. A quick cleanup of the surfaces in your home can make it feel airy and lighter in a matter of minutes.
Just pick up a basket and take a walk around your home, gathering up toys, clothes, and other excessive knick-knacks. It's easy to get carried away with holiday décor, candles, and wrapping papers in the winters, but a quick spring cleanup can take care of all that.
Store away all the extra pillows, blankets, and comforters, etc. until the cold weather comes back. Put away all the seasonal things in storage. Finally, get the HVAC system checked to make sure it's ready for the upcoming hot temperatures.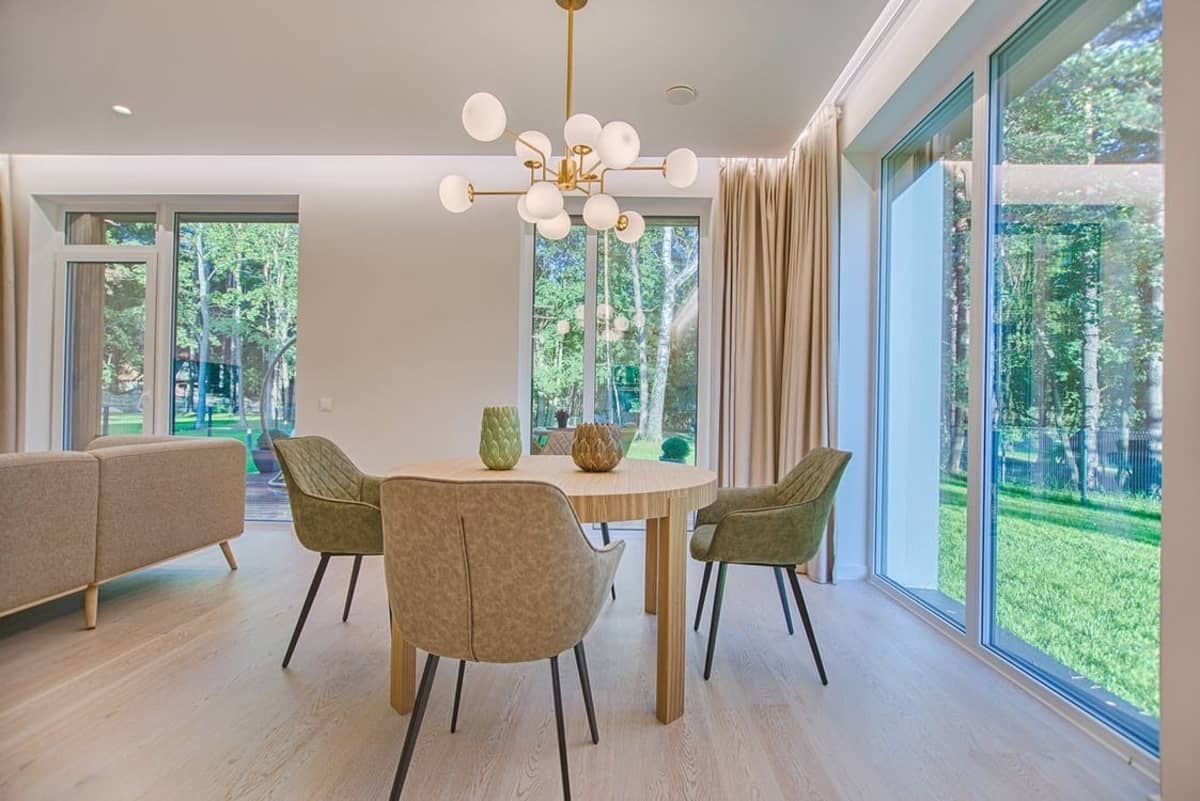 Go ahead and change the curtains
Curtains don't have much of a role to play during the winters. They remain closed because there is not much to see outside, as everything is covered in snow. In summers, your curtains have a significant role.
Sheer curtains are a good option during the summer because, along with privacy, it also allows the light to enter your room and also helps in circulating the air. Another option could be a bamboo shade. It adds a natural feel to your room while blocking out the bright sunlight.
While deciding on curtains, it is essential to consider your local climate trends. For example, if you are looking for home improvement in Nashville, where the weather is warmer, you need lighter curtains. Therefore, strip off the heavy curtains and put up light ones that celebrate the summer.
Another thing you need to get rid of during the summer is the bulky beddings that you have been using throughout the winter. Get yourself breathable sheets as your linens. Also, remove any wall carpeting that you have and replace them with light floor rugs.
Change the position of your furniture
A summer setting is very different as compared to a winter setting. Winters define cozy nights and having people over for the holidays, whereas during the summers, people tend to spend more time outside and less time indoor.
Changing the position of your furniture and trying out different ways to improve the beauty of your home is key to becoming summer-ready.
While doing so, you will need to keep in mind certain factors such as, what does your family like doing in the summer? How do they spend their time? What do they enjoy most indoors during the summer?
Keeping the answers to these questions in mind, you may want to add in small furniture such as beanbags or a round table on the porch. Or you may want to move your couches, so it faces the windows. Everything depends on how you and your family utilize the house during the summer.
Add scents that enhance the summer feels
Total home improvement sales in the US last year amounted to $394 billion, but that doesn't mean you have to spend that much money to make changes to your home.
One way to improve your home and welcome the feel of summer is by adding the summer scents. It could be in the form of a candle or scented oil. Summer scents help in brightening up one's mood and enjoy the weather.
You can opt for scents like a lemony one or a citrus one. Or if you are a person who likes floral scents, then lilac and rose are perfect. One good option for your home could be linen-scents, and they give the feel of a clean and crisp home.
By improving your home during the summer, you can remove all the laziness of the winters and welcome the feeling of freshness.
Welcome the seasonal freshness
If your home has no balcony or a porch, don't worry! There are many other ways you can allow fresh air into your home. Start with greenery. It gives your space a new feeling instantly. The more plants you have, the more fresh air is in your home.
You do not have to go overboard with plants and have entire trees planted in your home. You can always opt for smaller plants and place them in areas that enhance the overall look of your home. Plants like the peace lily, succulents, or the snake plant are perfect investments for home improvement.
Brighten up things
Lights do wonders for any space. Install lights that will enhance the look of your home from the inside and the outside. If you have bulbs that no longer work, make sure to replace them with new ones.
Summer is all about bright lights and bright colors. Add in white bulbs to your home and throw away any dim lights, candles, and yellow lights. Allow in as much sunlight as you can. Clean your windows and remove any furniture that may be blocking natural light.
What if you do not have natural light? Then install mirrors in the direction of the light. That way, the light reflects into your home.
These are all simple and easy-to-do things that will make your home perfectly ready for the summer season. Embrace the warmth of the summer season and let us know how these tips gave a completely new look to your place.