The time for summer fun is here and if you want to get the most out of the warm weather you should definitely take the party outside. In case you're lucky enough to have a backyard, you also have the opportunity to spruce it up.
That way, your own little natural escape will be the perfectly relaxing oasis during the lazy summer days and evening as well as a great gathering spot for friends and family. The following backyard improvements are rather simple and most of them won't take too much of your effort, so feel free to check them out if you want to enjoy your summer to the fullest.
A Well-Kept Yard Makes All the Difference
If you get rid of the weed, junk and debris that spoil the look and feel of your yard and mow the lawn regularly, you'll also soon notice the benefits of this clutter-free and fresh outdoor environment. What's more, nice plants and flowers will add to the aesthetically pleasing effect.
For a green thumb this won't be a problem but if you're not that interested in gardening you can at least use decorative planters, low-maintenance plants and shrubbery that look beautiful throughout the year.
Get Yourself a Garden Path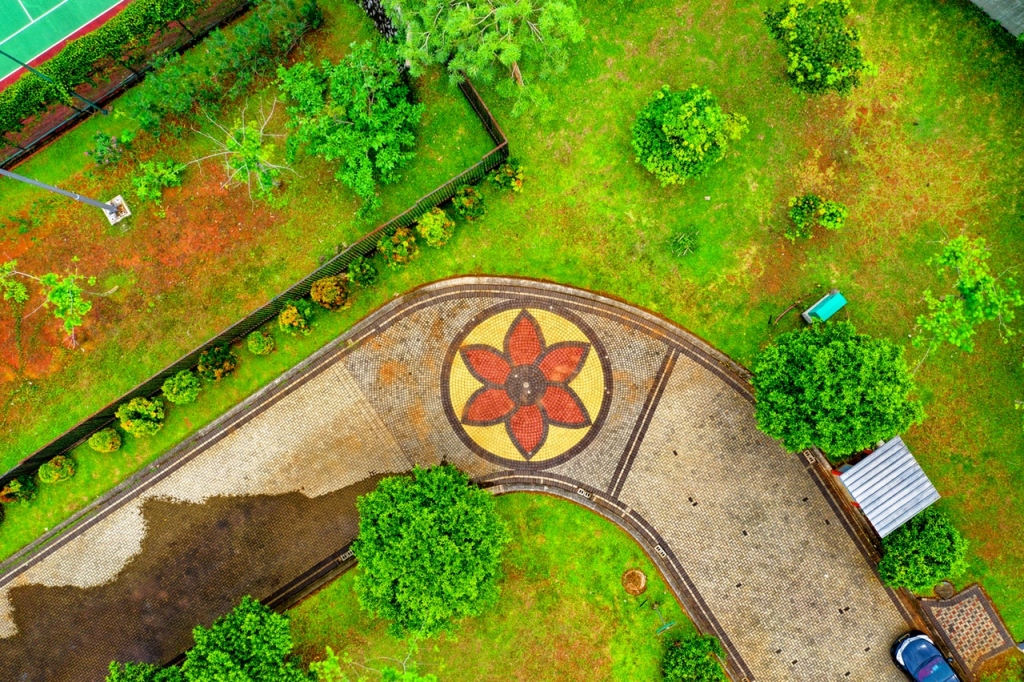 Your garden doesn't have to be anything extravagant in order to have a garden path. Not only will this look great in your backyard, but it will also be easier to walk around, especially after summer rain. Creating a garden path can be as easy or as complicated depending on your budget, skills and taste. If you have a spreadsheet to help you budget, you can better decide what you can afford.
There are plenty of garden path DIY ideas online for you to check out. Essentially, you have a lot of options, from a simple gravel trail to custom concrete tiles.
Take Things Up a Notch and Build a Deck
If you already have a deck, good for you! All you have to do is clean it properly in order to prepare it for some summer fun. But even if you don't have one, maybe this year is the time to build it! It's true that you may need professional help to build a deck that fits your home perfectly, but the investment is well worth it.
Of course, if you're confident in your handy skills, you may be able to build a deck yourself, but you'll need to get yourself proper material and tools, and deal with the planning and designing efficiently.
Create a Proper Shade
Your deck or patio areas definitely need effective shade solution if you're going to make the most out of summer in your backyard. It's not just about the harmful sun rays but the ability to enjoy yourself outdoors even if it's raining!
That said, if you're lucky to have natural shade from a tree or your house that protects you from the sun you may be satisfied and leave things as they are. But, if you want an improvement, you should consider protecting your deck or patio by building a cover for that area. A more budget-friendly option involves the use of shade sails.
Clean Your Outdoor Furniture
In case your outdoor furniture has been sitting in the storage for a while, it's important that you give your chairs and table a thorough clean. Otherwise, you, your friends and family members won't be able to enjoy the summer in the backyard all that much.
If you haven't got any outdoor furniture, you can always visit flea markets in your area to check what's available for a reasonable price. On the other hand, if you're keen on creating something completely new in your backyard, with a proper deck and cover, investing in a comfortable and space-saving sectional can be a great option as well.
Get a Grill and/or Fire Pit
The grill is a safe bet when it comes to proper summer enjoyment outdoors. In that respect, you should definitely look into available outdoor grills or consider the options you have to build one. Tasty burgers fresh from the grill are a must-have during the summer.
And if your city regulations allow it – and you have enough space in your backyard – you may even be interested in building a fire pit. Aside from more food preparing options, you'll also have a perfect gathering spot during the summer evenings.
Light Your Backyard Up
Lighting is a crucial part of a relaxing and enjoyable backyard atmosphere. After all, most people will want to spend time outdoors in the evening and you wouldn't want to be in complete dark.
Motion-sensor lighting is one of the popular solutions, but effective light stands along the deck can also contribute to the pleasant summery vibe, especially those lantern-like ones. Lighting along the garden path, torches and even fairy lights on the trees are also some of the interesting options.
Don't rush with your decisions and deal with one backyard project at a time. It's perfectly fine to do things at your own pace and analyse the possibilities that your backyard, skills, taste and budget give you.