There are several styles that have been taking over the runways, street style, Instagram influencers, and models. On one hand, we have the serious businesswoman style rocking straight cut blazers and wide legged pants. While the hair is usually straight without any additional hair accessories, except for tiny glasses (but those are for your eyes of course).
On the other hand, we have these colorful, jazzy, sweet hair accessories which are just dying to be on your hair. Luckily, the businesswoman style is not the only trend right now. The late '90s and early 2000s have had a huge comeback. This era was characterized by everything being extra! Extra accessories, extra makeup, extra clothing! The more eccentric you got with your style the better. Here are some of the coolest hair accessory trends you can try out now!
Bobby Pins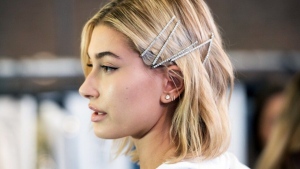 Bobby pins have never been so surprisingly colorful and diverse! When someone says bobby pin the first thing that comes to your mind is probably a plain black pin you use to secure your hair. Ok, we still use them like this, but the past year or so have been revolutionary regarding bobby pins. You can find them in every color imaginable, with pearls, zircons, small hearts you name it.
The trick to rocking this look is by putting as many bobby pins you can. The latest trend is to put them on one side of your hair and make a geometrical look of any kind. The more you put them the better the look. So don't shy away from the more the merrier!
Hair Bows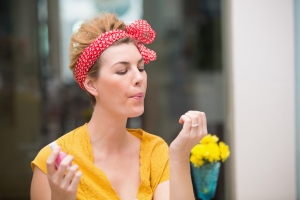 Hair bows are not just for little ballerinas. Even if they are you can channel your inner princess ballerina with some cute hair bows. While we're at the subject of princess ballerinas do you remember all of those adorable Barbie animated movies? Well in every single one of them she used to be a princess, sometimes in disguise, and a ballerina.
So you can totally claim this Barbie energy with hair bows. You can find them made in every color, size, and material. There are even unicorn hair bows! How cute is that? So the next time you are planning on going to a party don't forget to put on a unicorn bow!
Headbands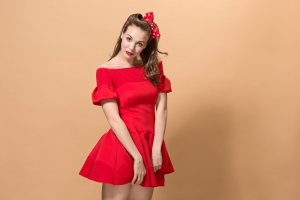 Headbands were all the rage back in the '60s. Every posh mod chich wore them. You practically couldn't get out of the house with some sort of neon headband, which was usually paired with the rest of the outfit. Electric yellow, pink, green, the more you stand out the better.
The best part is – you can pull off this look even today! The mix of the '60s and the '90s brought to us a perfect mix of classy meets eccentric. If you're a little more on the classy side – Queen B Blair Waldorf was ruling headbands. In each and every episode you can see her perfect hair accessories by a perfect headband. If you're brave enough, maybe you can even pull off wearing a crown headband!
Scrunchies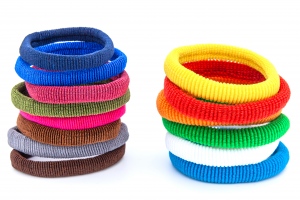 Scrunchies were super hot in the '90s. As we said before, the latest trends regarding hair accessories is a perfect mix of several revolutionary decades. Every it girl used to wear them with pride. Today the story's the same.
You can see Bella Hadid, Kendall Jenner, Hailey Baldwin rocking them even in formal wear. The trick is to mix and match several styles for a completely original look. The best way you can wear these is by making your ponytail as high as possible secure it with a regular hair band and when you do that just tie around your favorite scrunchie!
Hair Barrettes and Clips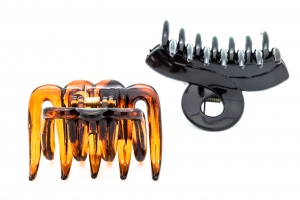 Hair barrettes were also introduced in the '60s. Those big plastic neon clips on both sides of your hair were crazy popular back in the day. If you watched the movie Royal Tenenbaums, surely you haven't forgotten Margot played by Gwyneth Paltrow.
She is the perfect example of how to style these clips. The trick is to style it with the rest of your outfit. So, a '60s inspired striped dress and just a simple hair barrette will bring you the look of 'maybe I'm quiet, but I know what you're thinking' kind of vibe. Just like our dear Margot Tenenbaum.
Conclusion
Whatever your personal style is, this trend is really adorable. Why shouldn't you embrace those girly vibes? This is the perfect opportunity to wear again some of your favorite childhood hair accessories. Everything can come into consideration even mixing some of these accessories. Who says you can't have a high ponytail with a scrunchie and add on colorful hair clips on each side of your hair? Or some bobby pins? Let your imagination loose and have fun while doing it!