Kitchen has always been a place for making food but it has come a long way from just that solo title. These days, kitchen is considered to be a true heart of one's home. After all, this particular room can be spruced up with enough warmth for both friend and family gatherings, relaxation and dining.
Food prep has become just one aspect of a nice kitchen. In case you feel that your own kitchen could do with a bit of a makeover, the following design ideas can definitely turn it into the heart of your home.
Open-Plan is the Best Layout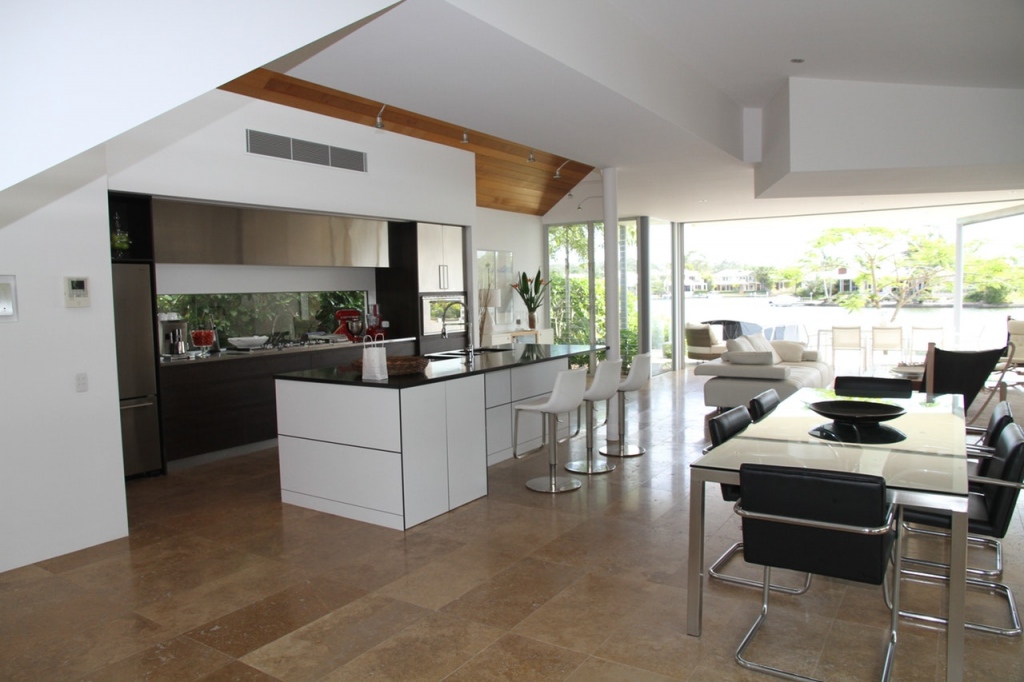 Open-plan has recently become really popular, but especially when it comes to joining the kitchen area with the dining or living room. This particular layout trick makes a huge difference for both the functionality and the feel of the kitchen. For starters, it allows people to simultaneously cook and chat with their family and friends, keep an eye on the kids and even glance at the TV.
What's more, an open-plan is very beneficial for small kitchens as such a layout will allow other people to enter the kitchen and get what they need even if someone's already there cooking.
Welcome the Kitchen Island
If your goal is to turn your kitchen into the heart of your home, definitely consider adding a proper kitchen island. Of course, it's important to work with the space you have, and, in that respect, a kitchen peninsula might have to do.
Essentially, an adequate island space means that you can properly divide the kitchen area from the rest of the open-plan if you want. This is a great spot for family gatherings, reading, snacking, doing homework and even cooking prep, all while being able to face other people and converse.
Go with Light and Bright Space
As you probably already know, there are plenty of natural light health benefits. Therefore, it would be excellent if you could make the most out of natural light in your kitchen, too. You can remove anything that obstructs your windows, or take things up a notch and install skylights or glass walls. Of course, artificial lighting is also necessary, so make sure that you have enough fixtures to keep the area properly illuminated.
Task lighting above the countertops is especially important. Finally, if you keep the colours in your kitchen light and neutral, you'll achieve the comfortable brightness fit for a true heart of one's home.
Keep This Area Safe
Since you want to turn your kitchen into the sociable and warm family spot, you also have to ensure complete safety of your family. That said, there are several different things you can do to boost the safety of your kitchen environment. A smoke alarm is a must together with good-quality fire ducts to reduce the damage in case of fire. Knives should be stored in one designated place out of children's reach.
Also, appliances such as the dishwasher and the oven should be installed further away from the foot traffic area to prevent tripping accidents. Additional safety features for kids such as child locks and safety switch taps may be the right choice for families with small children.
Enough Storage Room Is Essential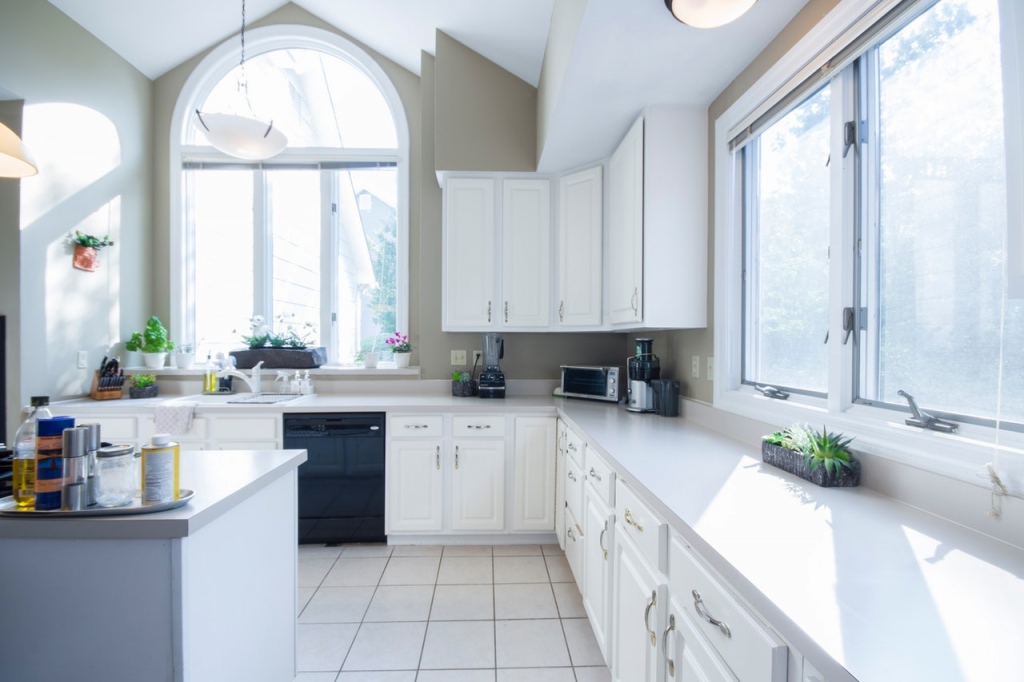 For a kitchen to be a space where family gathers willingly and happily, it has to be clutter-free and enjoyable. The only way to achieve this level of comfort is to have adequate storage room within the kitchen area so that you can easily put things in order and deal with the cooking/dining mess quickly.
Even if your kitchen is of the smaller size, you can still make the most out of the vertical space to store away dishes and utensils that would be bothersome for everyone trying to relax and get together otherwise. If you don't want to invest too much, putting up open shelves could be more than enough.
Be on the Lookout for Low-Noise Appliances
If there's a lot of noise in the background when you and your family/friends try to have some fun time in the kitchen, it's only logical that things won't really go as planned. The social hub you want from your kitchen shouldn't be too noisy. In that respect, look for low-noise alternatives for the usual appliance culprits in this case, such as a dishwasher, extractor, fridge, etc. What's more, even a noisy TV from the adjoining living room can be bothersome, so adjust the volume accordingly.
While your ideal kitchen should be free of clutter, it's also important to decorate it in a familiar and personal fashion. For open-plan layouts you can use the similar colour palette and lamp/chandelier covers as the adjoining room to create balance. Feel free to add flowers, cushions and wall art where appropriate to boost the warmth and customise the area. In general, if you want to turn your kitchen into the heart of your home, it has to resemble the décor and design of your interior. In this case, separating the kitchen with a completely different style is not a good idea.